I first made this with Hainanese chicken, and it was so delicious! Just saute all the ingredients on the stovetop, and then add it to your rice cooker! And voila!
I use a Zojirushi rice cooker, click here for a similar one to mine.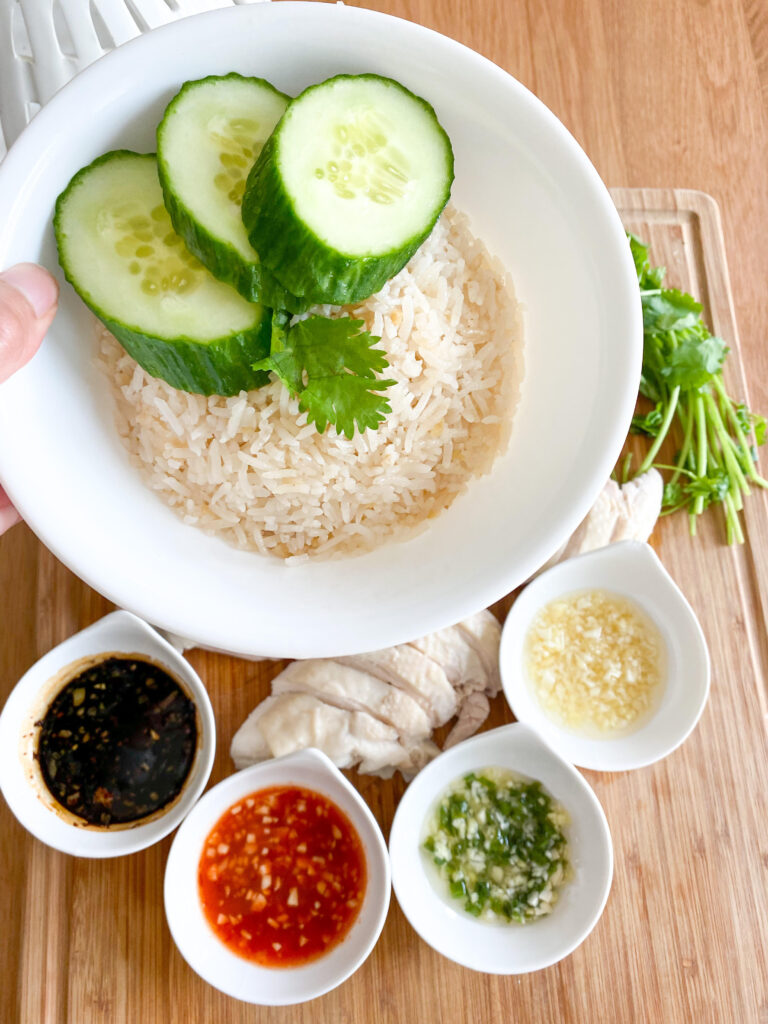 Easy Rice Cooker Recipe
Description
This is a simple rice cooker dish with aromatics like garlic and ginger and is enhanced with sesame oil and garlic salt!
Instructions
Heat pan on medium-low heat (garlic and sesame oil burn easily)
Add sesame oil to the hot pan, add ginger, stir for 1 minute
Add garlic and stir for 30 seconds.
Add garlic salt (adjust after the rice is cooked)
Add uncooked rice into the pan, and stir for 3 minutes
Add everything into the rice cooker, then add the broth and mix. Select white rice and cook.
Fluff rice, taste, and adjust amount of garlic salt.
Video
easy rice cooker recipe, rice recipe