This crispy oven-fried tofu is almost as good as air-fryer tofu! You just need a flat baking tray and a convection option on your oven! A baking tray without edges allows the air to circulate between the tofu better. An air-fryer works like a convection oven where a fan circulates air around the food, but it's more powerful! But with a higher temperature and a longer cooking time, you can achieve crispy tofu using the convection option.
I even used medium-firm tofu to show that you can do this with moist tofu without pressing it! If you're trying to achieve a firm meat-like texture or want to marinate tofu, you can press the water out. But for most Asian recipes, you don't need to press it. I've never seen my mom do it either. 🙂 Just make sure you dry the outside because that will affect the crispiness. And if you're using medium-firm, it has more moisture, so work quickly once you coat them!
I'm including my recipe for salt and pepper tofu along with instructions on how to get crispy tofu in the oven! Below you'll see photos of oven-fried vs air-fried.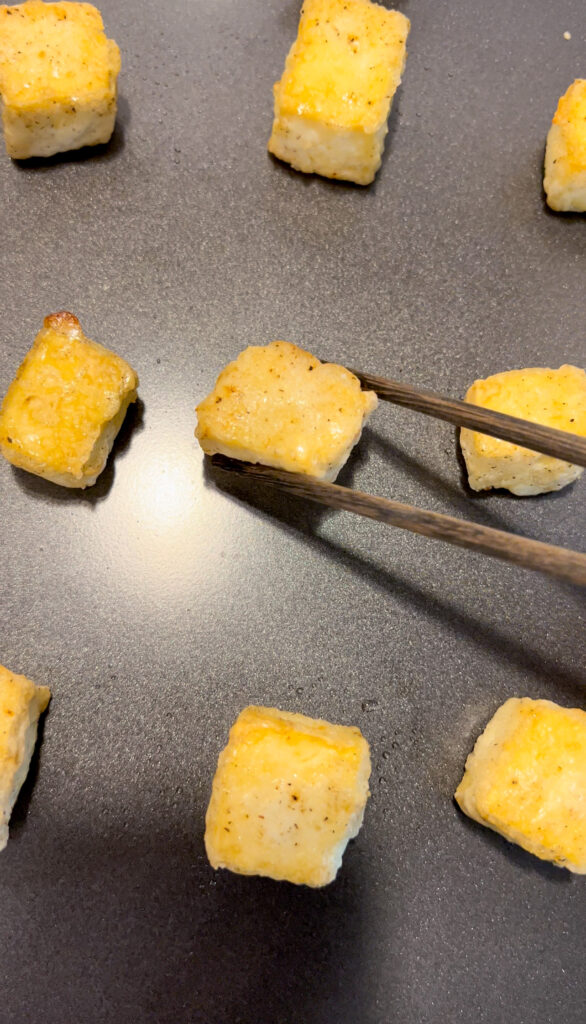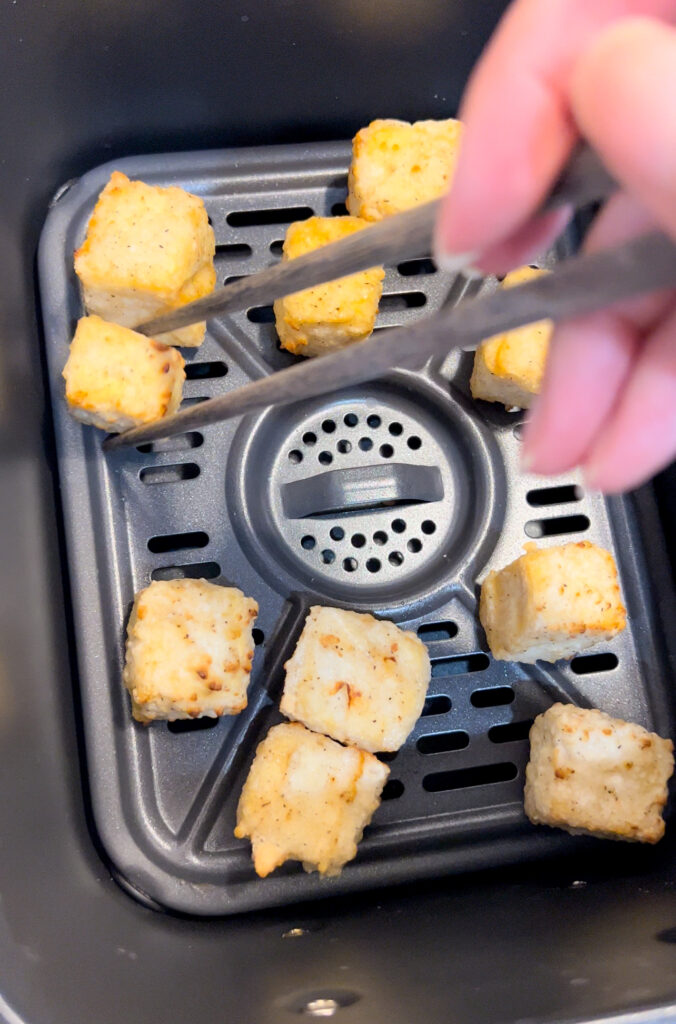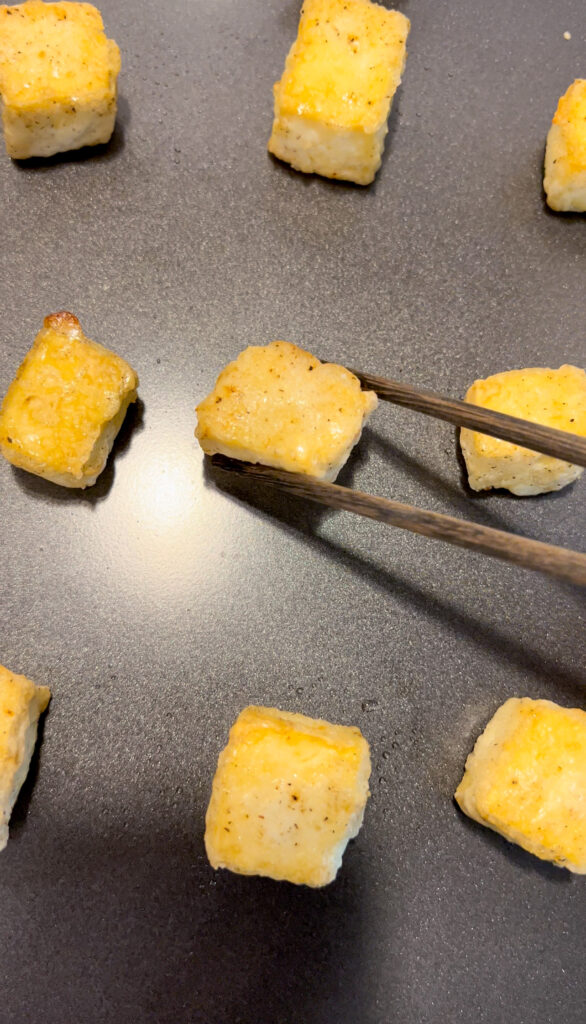 Crispy Oven-fried Tofu
Instructions
Pre-heat oven to 415F with the convection option.
Mix cornstarch and seasonings in a bowl. Oil a plate and have it ready for the coated tofu.
Pat the tofu cubes dry, coat them in corn starch, set them on the oiled plate and add a little more oil, and give it a mix.
Place them on your flat baking tray. Bake for 20 minutes total, flipping them halfway after 10 minutes.
An optional step is to then saute the tofu with onions, fried garlic, and jalapenos, but you don't have to!

For air-fryer, cook for 10-12 minutes at 400F.
Video
oven-fried tofu, crispy tofu, convection tofu, baked tofu