Jalapeno Crab Poppers are a delicious appetizer made with imitation crab. It only takes 5 minutes in the air fryer! All you have to do is mix the ingredients together, stuff the jalapenos, add some breadcrumbs on top, and then pop them in the air fryer.
It's a great appetizer for holiday get-togethers. It's also very versatile, so feel free to play around with the ingredients.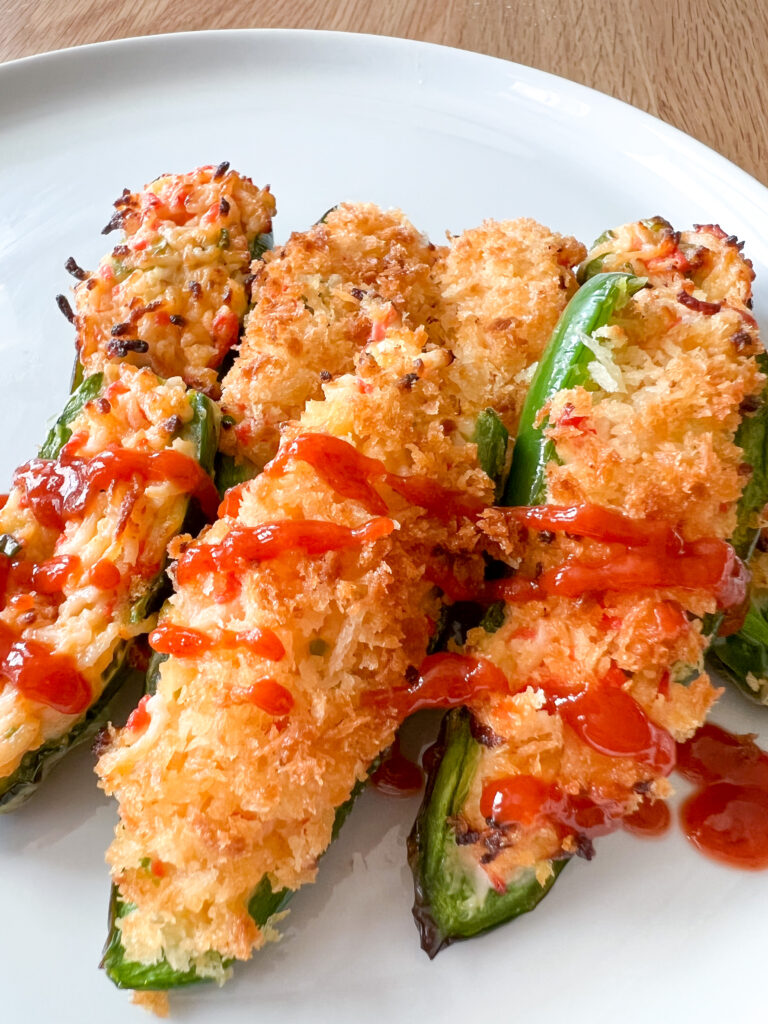 Jalapeno Crab Poppers
Description
This jalapeno popper is like a sushi bake wrapped up in a jalapeno. It has imitation crab, cream cheese, kewpie mayo, and sriracha! It's creamy, full of umami, and has a nice little kick.
Instructions
Mix ingredients for the stuffing in a bowl. Taste and adjust seasoning. Spoon into jalapenos.
Mix breadcrumbs with melted butter. Spoon on top of jalapenos.
Place in air fryer basket and air fry for 5 minutes at 400F.
You can serve with more Sriracha and/or furikake on top!
Video
jalapeno poppers, imitation crab, jalapeno crab bites, stuffed jalapenos, sushi bake jalapeno