I experimented with creating Crispy Air-Fried Tofu. I pressed one half to drain out the water while leaving the other half without pressing. I did this experiment because oftentimes, I find myself pressed for time (haha see what I did there?), and I don't have the luxury of waiting for 30 minutes for my tofu to drain.
And guess what the results were?! Both turned out crispy, but I actually preferred the texture of the tofu that wasn't pressed. The one that was pressed did have a more golden appearance, however, the texture on the inside was meatier and drier.
This might be the texture that many people are trying to achieve if they are looking for a meat substitute. However, that is not my goal, and I like my tofu to have a softer consistency. So I hope this helps out people who don't want to press their tofu! Hurray!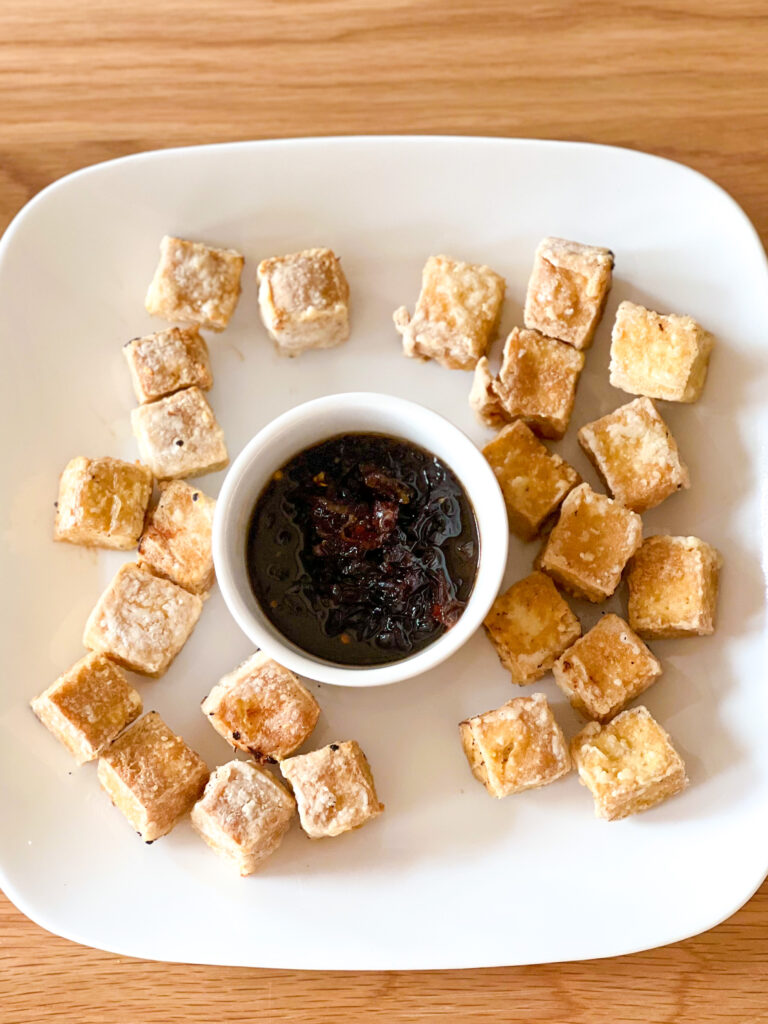 Crispy Air-Fried Tofu
Description
Please try this crispy air-fried tofu served with a delicious shallot sauce!! If you don't like tofu, it's possible you just haven't had it cooked properly. It's super simple to air-fry, and the sauce is also easy to make.
Instructions
After cutting tofu into 24 cubes and pat them dry. Place them in a bowl, season with salt, coat with cornstarch, and drizzle on some neutral oil.
Air fry at 400F for 10-15 minutes total (cooking time will vary depending on the air fryer). Leave space between each piece to allow air to flow in between to crisp up the tofu.
Heat saucepan on medium-low heat. Once the pan is hot, add oil and shallots and cook until slightly golden, add teriyaki sauce, and then add chili peppers or flakes. Cook for 30 seconds and turn off the heat. 
Serve tofu with sauce and rice! 
Video