You asked for more recipes using the rice cooker, so here it is! I even sauteed the garlic in the rice cooker. I was playing around with it last night, and I was blown away that you could turn on the heat without closing the lid! Did you know this was possible??? It does take some time to heat up, and it doesn't get crazy hot, but it's still awesome! Of course, you can also make this in your Instapot or pressure cooker.
I'm not sure of the origin of butter rice, but I had it for the first time at a Korean restaurant. I just remember my son devouring it like he hadn't eaten in days.
I bet it would be even more delicious if the butter were browned. Mmm. I had it with a runny egg and Maggi seasoning, but you can eat it however you like it.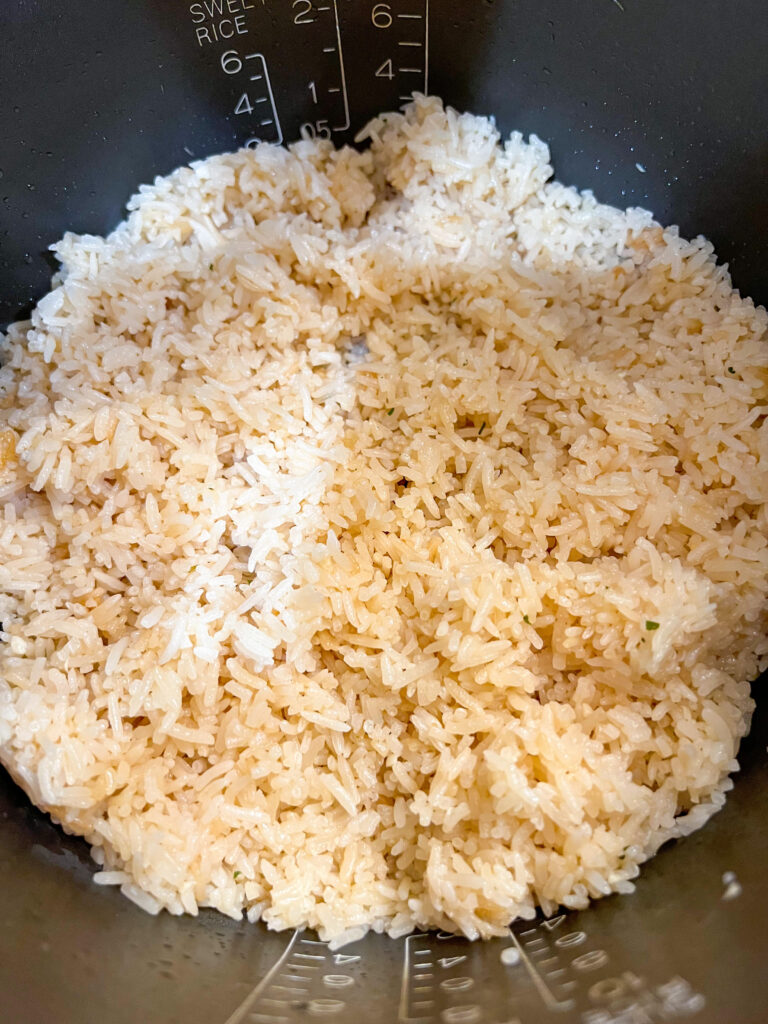 Rice Cooker Butter Rice
Description
Melt butter in a rice cooker or IP, saute garlic, add your rice and some seasonings, and you're ready to go! Garlicky and buttery rice ready to be eaten with your choice of protein and veggies. Delish!
Instructions
Turn the rice cooker on (IP Saute mode) and melt butter.
Once butter is melted, add garlic and saute for a couple of minutes.
Turn it off. Add garlic salt, soy sauce, rice, and the usual amount of water, based on the rice type. Give it a good mix with a wooden or rubber utensil.
Set rice cooker to white rice or IP to rice, and you're all done!
Drizzle a little toasted sesame oil on individual servings. You can serve butter rice with a runny egg and Maggi seasoning.
butter rice, rice cooker recipe