This versatile sauce only has 6 ingredients and takes only 5 minutes to make! There's really not much prepping involved except for measuring out the ingredients. You can use it as a dipping sauce for egg rolls, chicken nuggets, or toss it in your favorite stir-fry.
If you're new to cooking, this recipe is a great place to start. It's not intimidating at all.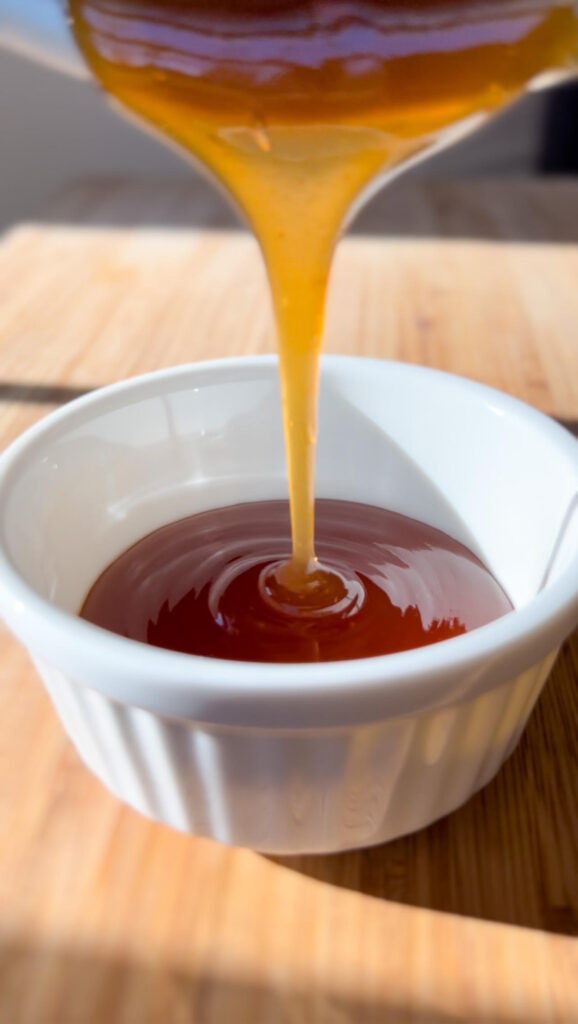 Sweet and Sour Sauce
Description
This sauce is has a beautiful balance between tart and sweet, with a hint of savory. Just mix all the ingredients together on the stove, add your cornstarch slurry until it thickens, and you're done!! Serve it with crispy eggrolls, popcorn chicken, or use it as a stir-fry sauce.
Instructions
To a saucepan on medium heat, add sugar, vinegar, soy sauce, and ketchup. Mix together and bring to a boil.
Mix together pineapple juice and cornstarch. Pour into the saucepan and continue mixing until thickened (about 1 minute).
Turn off heat. Serve immediately or store in the fridge for two weeks.
Video
sweet and sour, sauce, chinese, dipping sauce