This is not kimchi FRIED rice, but it's so DELICIOUS! Also, you can turn on the saute mode after it's all cooked if you want to crisp it up a bit. 🙂
Everything is cooked in the Instapot making cleanup super easy. I also include instructions on how to do this in a rice cooker, since I know how much you guys loved the last rice cooker recipe! I am getting a lot of questions about the difference between a rice cooker and Instapot, so I will do a video about that very soon.
Since I know you'll ask what brand kimchi I recommend, this is the one I have been getting the past few months, and I love it. BUT I usually leave it in the fridge for another week or so for it to ferment a little longer and get tangier. The tang balances out the fattiness of the spam or bacon. I think many people think they bought a bad brand of kimchi when in reality, it just needed to ferment a bit more! 🙂 Feel free to taste it when you first buy it since it might be ready to go depending on when it was made.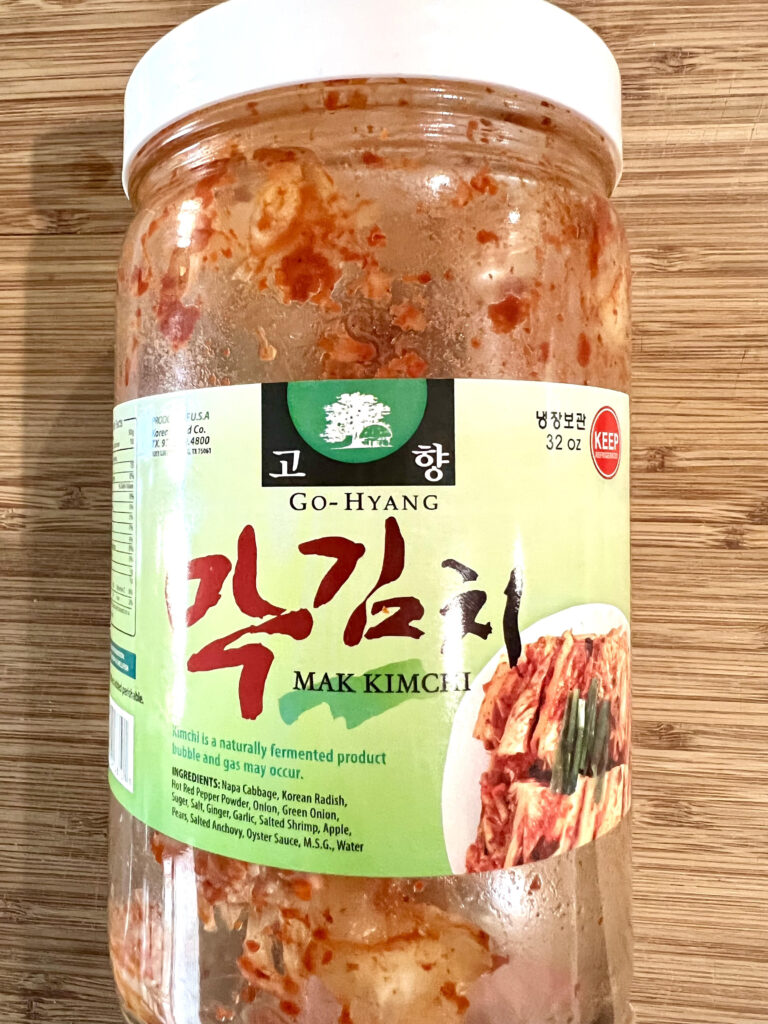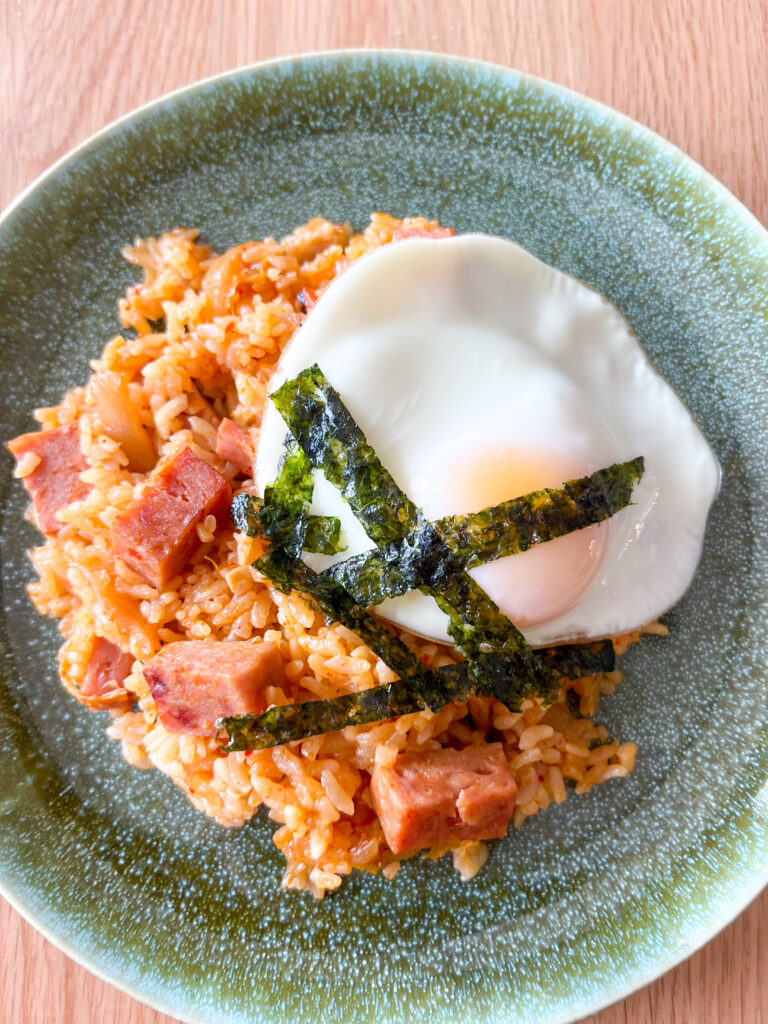 Instant Pot Kimchi Rice
Description
Instant Pot kimchi rice has the flavors of kimchi fried rice except you don't have to cook the rice separately. If you want the texture of fried rice, then turn on the saute mode afterward, add some oil/butter, and crisp it up a bit.
Instructions
For Instant Pot:

Turn Instant Pot on saute mode and melt butter. Once butter is melted, add spam or bacon to crisp up.
Add shallots and stir for a minute, then add garlic, and stir for 30 seconds.
Add kimchi and juice, and cook for 1 minute.
Add soy sauce, sesame oil, water, and garlic salt. Mix thoroughly. Add rice and mix again.
Close the lid and the vent. Select Rice to begin cooking.
Serve by itself or with additional toppings.

For rice cooker: saute the ingredients on the stovetop, and then pour into the rice cooker. Cook the rice like you normally would.
Video
Notes
I like to leave kimchi in the fridge for another week, so it continues to ferment and get tangier. It really balances out the fattiness of the spam/bacon.
kimchi, kimchi rice, kimchi fried rice, korean rice, korean food, one pot meal, instapot recipe, instapot rice