If you don't have a rice cooker yet, this might be the thing that convinces you that it's worth it. All you have to do is season the rice water, throw in some veggies, sausage, and VOILA! You have a one-pot meal for you and your family. My rice cooker is a Zojirushi, click here for a similar one to mine.
I used jasmine rice today, but feel free to experiment with other types of rice. Just remember to soak it beforehand if you use sticky rice!
This is a very basic recipe, but I can show you how to add more flavor. First, use dry shiitake mushrooms, rehydrate them in water, and then add the mushroom water to the rice! Mmm. Also, you can add garlic, ginger, and sesame oil!
Here's the brand of Chinese sausage I use: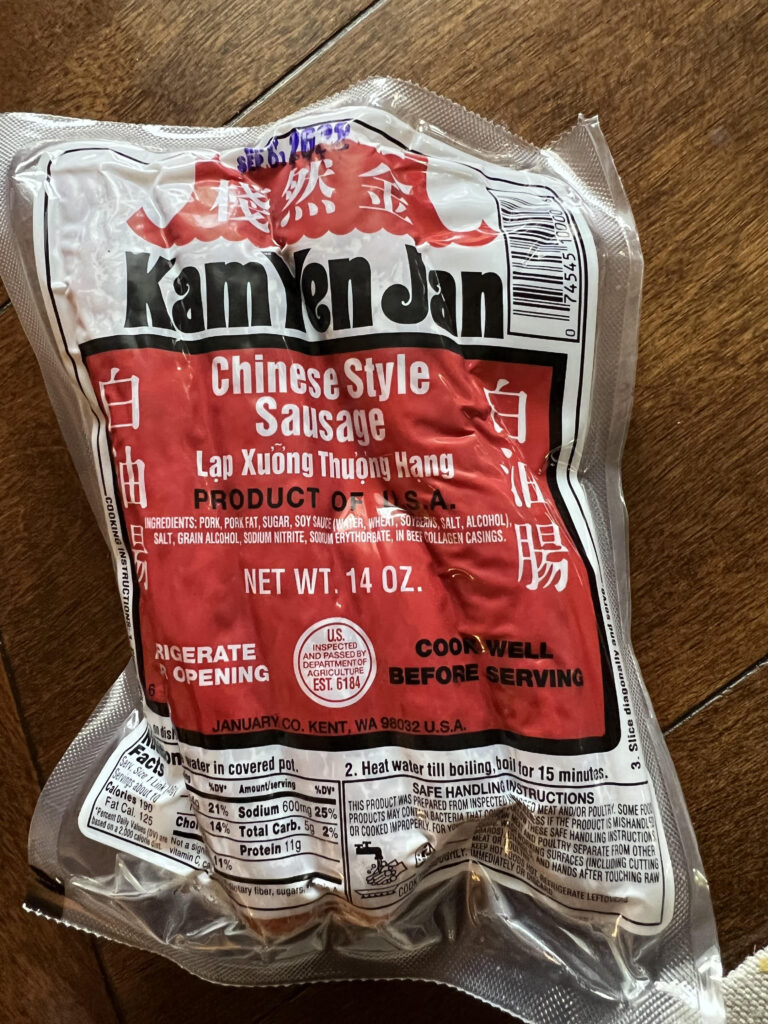 One-pot Rice Cooker Meal
Description
This one-pot rice cooker meal is so easy that it will convince you to get a rice cooker if you don't have one. Just throw all the ingredients in, press a button, and you have a full meal for your family.
Ingredients
Optional, but recommended, additions for more flavor!!
Instructions
To your pot of rinsed rice, fill water to your normal fill line for white rice. Add soy sauce, mirin, and garlic salt. Mix with a non-metal utensil.
Top with mushrooms, carrots, and sausage. Spread it evenly on top, and do not mix in with the rice.
Place pot into the rice cooker. Close the lid, select mixed rice, and press start!
Once it is cooked, give it a mix, taste, and adjust seasoning if necessary. You can also drizzle a little soy sauce or Maggi seasoning on top before serving.
Video
Notes
This recipe and cooking method are so versatile. Use it as a base to play around with.
rice cooker, rice cooker meal, one-pot meal, one-pot rice cooker meal, chinese sausage, shiitake, easy recipe, easy asian recipe