Shrimp balls are one of the most popular dishes at a Vietnamese wedding! When we see the servers come out with these or the cheesy lobster, our eyes light up, and we migrate from the open bar to our designated tables. 🙂
These air-fried shrimp balls are made with Japanese panko breadcrumbs. You can serve these air-fried shrimp balls with Thai sweet chili dipping sauce or soy sauce and chili oil.
My deep-fried version is made with spring roll wrappers and is also on my blog here.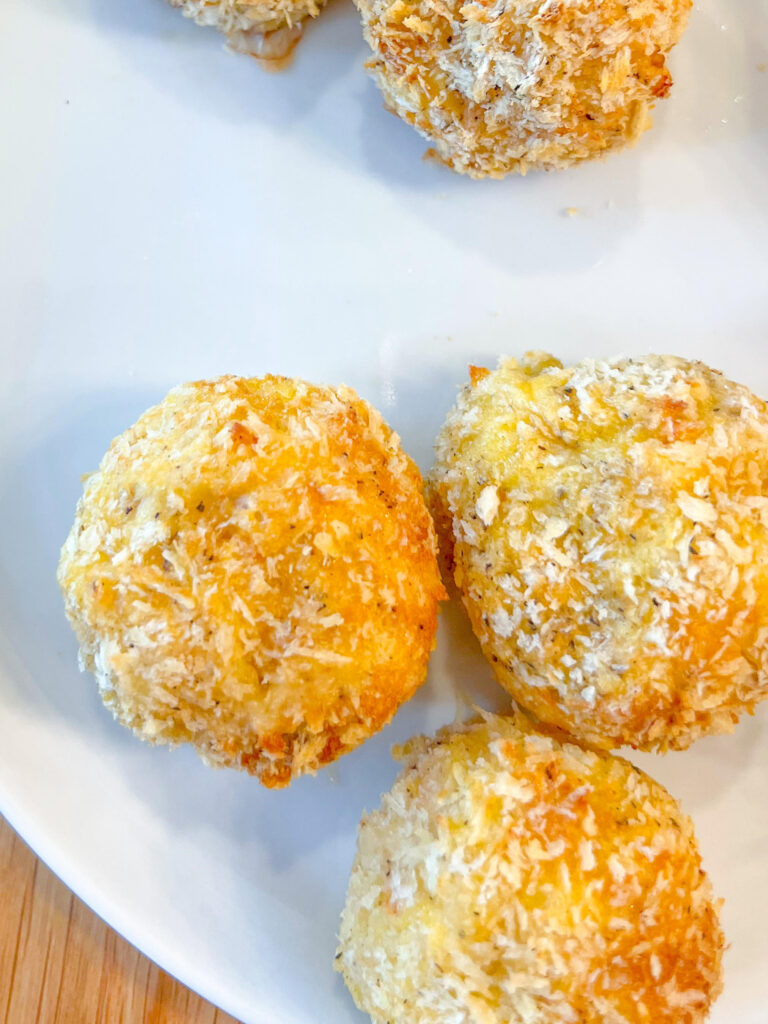 Air-Fried Shrimp Balls
Description
Crispy shrimp balls are made of savory shrimp filling, coated in panko, and air-fried for a crispy exterior!
Instructions
Be sure shrimp has been patted dry. Combine everything for the filling into a food processor and pulse to form it into a smooth paste. You can also use a knife to cut the shrimp until it forms into a paste, and then mix the rest of the ingredients together. It will be wet, so place the filling in the fridge for 15 minutes to make it easier to work with. 
Roll shrimp filling into 12 balls. Dip them in egg wash and coat them in panko breadcrumbs.
Air-fry them at 400F for 12-15 minutes until they are crispy. Serve with sweet chili sauce.
Video
Notes
u003cliu003eu003c/liu003e
crispy shrimp balls, shrimp balls, vietnamese wedding food, air-fried shrimp balls