Orange glazed chicken is for anyone who enjoys orange chicken but doesn't want to deep fry! A super-simple and fast meal for a weeknight.
No need to look any further for a fast, easy, and delicious dinner! It may appear difficult to prepare, but this chicken recipe is actually quite simple. Let us dispel your fears about preparing a tasty chicken dinner by revealing that you don't need to spend all day in the kitchen.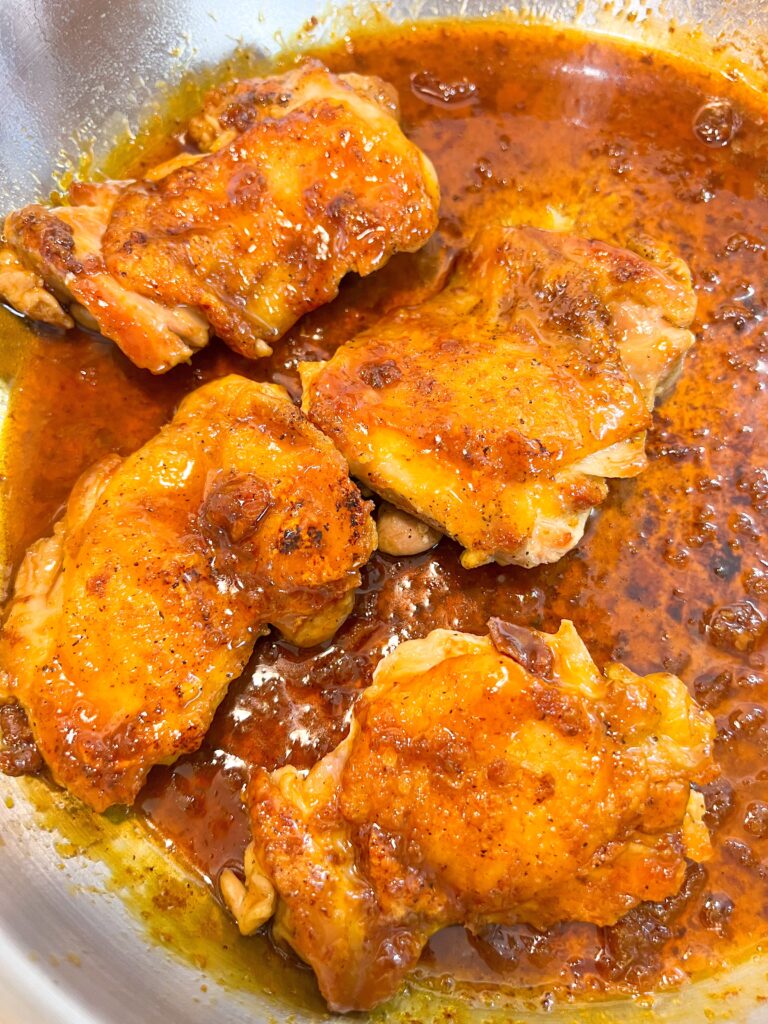 Instead, dinner can be on the table in less than 20 minutes, making it ideal for weeknights when you're pressed for time. Additionally, this recipe has a short ingredient list, most of which you probably already own.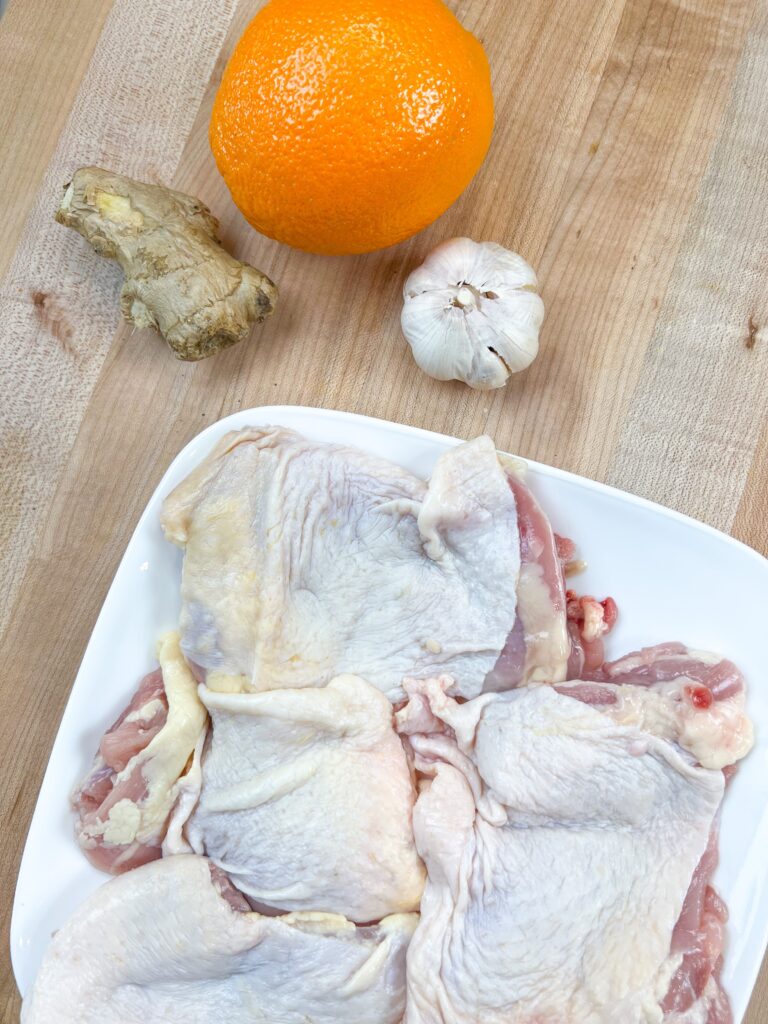 Adding a glaze to chicken enhances the meat's flavor and makes it more visually appealing. For the most part, chicken glazes are thick, sweet, and tangy enough to eliminate the need for additional condiments.
The orange peel's brightly colored outer rind is known as the zest. It can be used in desserts, gravies, and even some meat dishes to enhance the flavor of the food. When used in this recipe, it gives a citrusy, tangy flavor. Here's the link to a zester if you don't have one!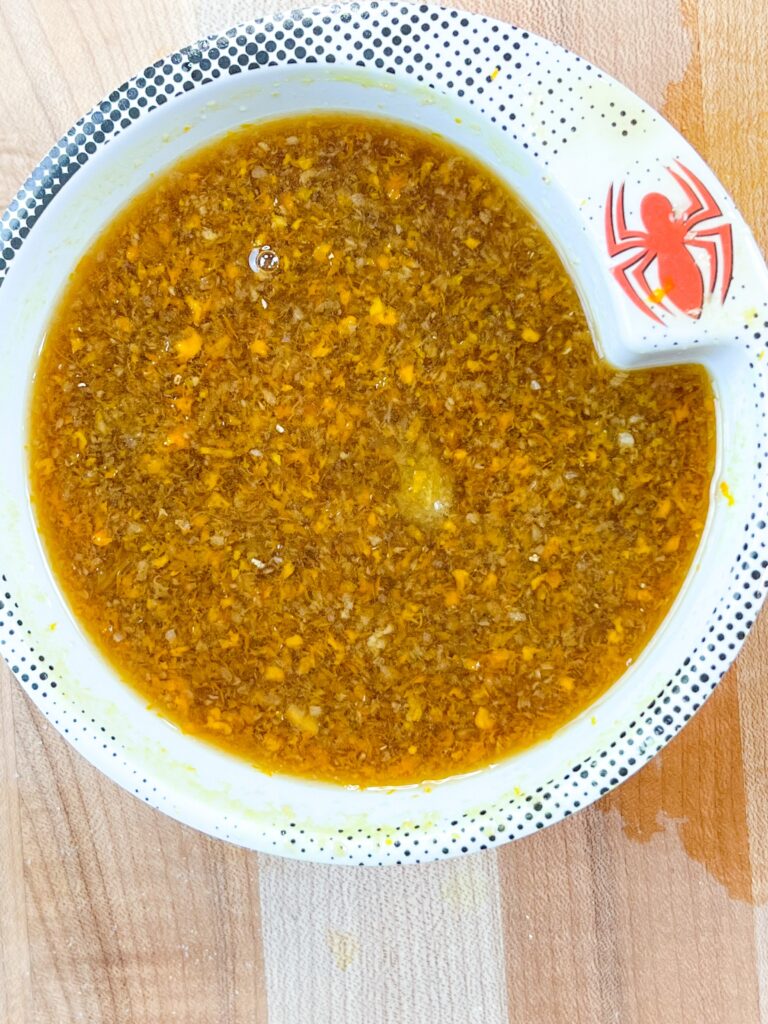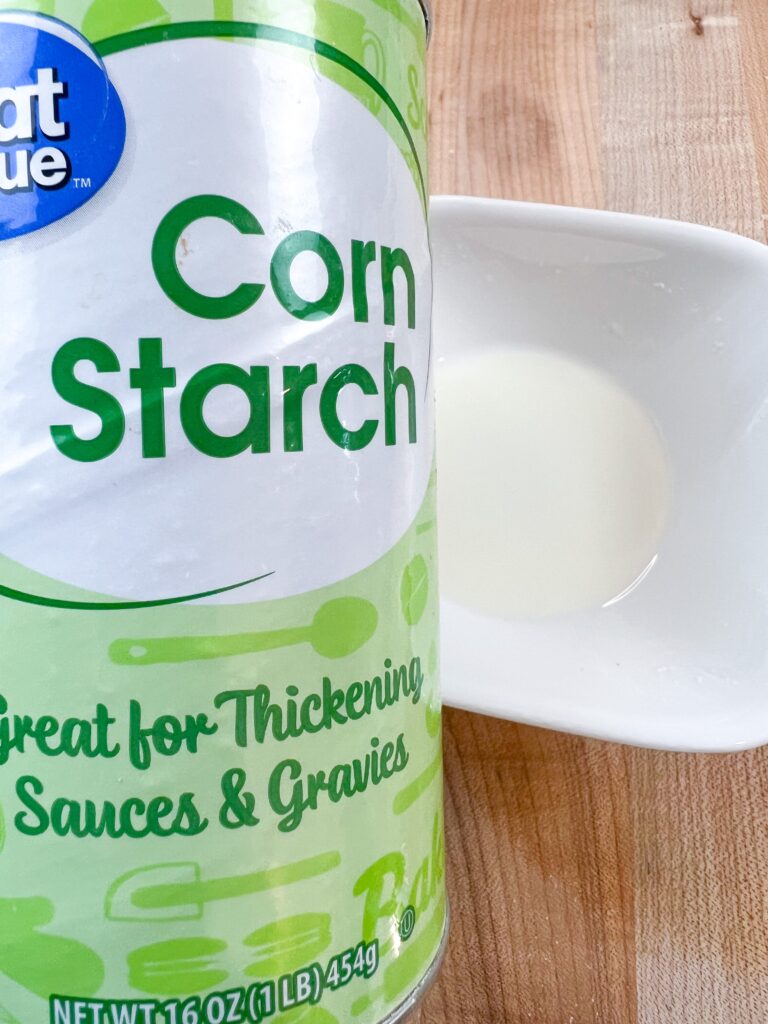 What's in the Orange Glazed Chicken Sauce?
Sugar
White Vinegar
Water
Orange Juice
Orange Zest
Garlic cloves
Ginger
This chicken dish is a must-try for anyone who hasn't yet had the pleasure, and it goes so well with steamed or fried rice.
For those familiar with orange-glazed chicken, leftovers are common. Or perhaps you prefer to stock up on pre-cooked meals and freeze them for a rainy day. What's the best way to reheat it without ruining the flavor or texture?
Tip for Storing and Reheating
Tossing and cooking orange-glazed chicken for the first time is a breeze. All that is required is the preparation of your sauce and the cooking of your chicken.
In addition to being simple to store and freeze, orange chicken is also a meal that goes a long way, and the leftovers can be stored in the freezer or refrigerated and used again when you're ready.
Wait for the dish to cool before storing it in an airtight container. Do not leave it out for more than 2 hours at room temperature. It will keep in the refrigerator for up to 5 days and 3 months in the freezer.
It only takes a few simple steps to reheat your orange chicken, and no special knowledge or skills are required. You won't need to add any new ingredients when reheating. It's as simple as following the steps outlined in the following information.
If you're in a hurry, microwave it until the desired temperature is reached.
Reheat in a pan or wok until the desired temperature is reached.
Bake it in the oven if you want a crispy and savory reheated version.
More chicken recipes:
Air-fried Vietnamese wings– you'll never believe they were air-fried!
Soy Garlic Chicken – A delicious and easy weeknight meal!
Air-Fried Five Spice Chicken – the crispiest air-fried thighs with delicious spices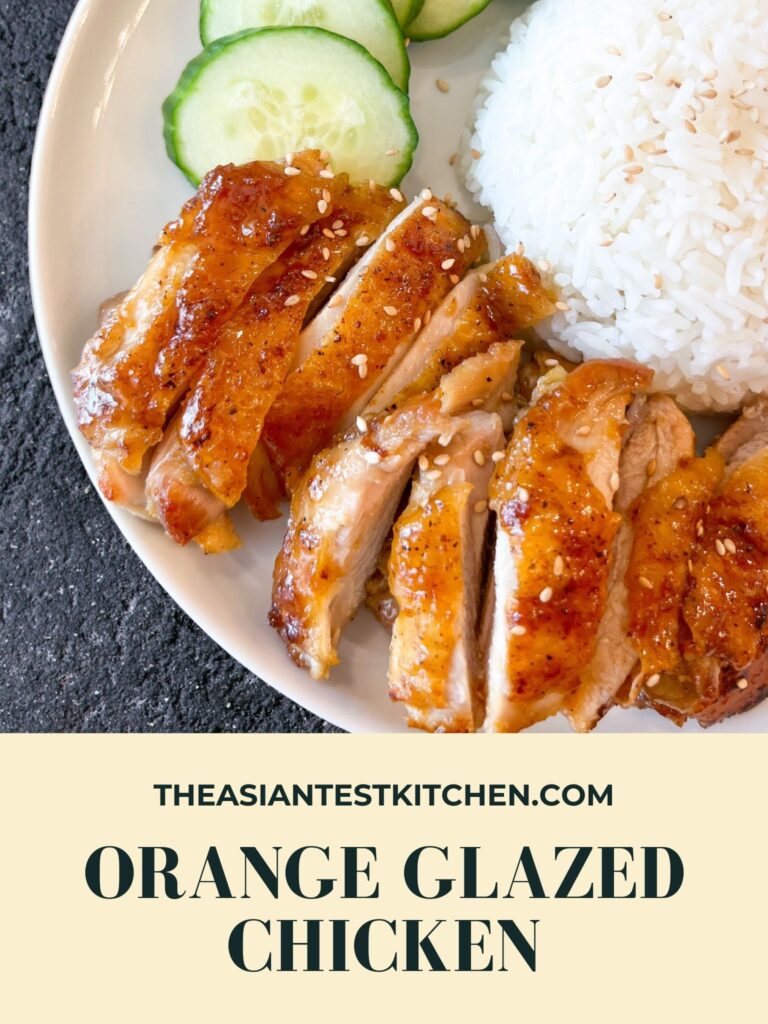 Orange Glazed Chicken
Description
For anyone who enjoys orange chicken but doesn't want to deep fry, this recipe is for you! A super-simple and fast meal for a weeknight.
Instructions
Mix together sauce ingredients in a small bowl
Pat chicken skin dry. Season thighs with a pinch of salt & pepper and garlic powder. If you want it extra crispy, you can sprinkle on a little corn starch. I didn't use any. 
Heat large pan between med and med-high heat for 1 minute. Add just a little bit of oil as the chicken will release a lot of fat. After 30 seconds, add the chicken skin-side down and cook for 9-10 minutes until crispy. 
Flip the chicken over and cook for another 5-10 minutes until the internal temperature of the thickest part reaches 160-165F. Larger pieces will take longer. If using bone-in thighs, it will take about 10-15 minutes longer.
Remove chicken to a plate. Discard oil/fat into a heat-proof bowl. Add the sauce and corn starch slurry to thicken the sauce. Stir for about 2-3 minutes on medium heat until sauce is syrupy. Add the chicken and coat both sides thoroughly. 
Serve with Jasmine rice and cucumbers or steamed broccoli. 
Video
orange chicken, orange glazed chicken, easy chicken recipe