A delicious meal that highlights Thai flavors, this Thai basil pork and eggplant dish is easy enough for a quick weeknight dinner.
Thai basil pork & eggplant is a quick stir-fry dish that makes for a perfect meal for a weeknight dinner when served with rice. It's easy to make and doesn't take much time to make! You can even make it ahead of time and pop it in the oven when you get home from work.
It's also one of those dishes that everyone will love—even kids! The recipe calls for Thai basil which gives off an amazing aroma when cooked with pork, but you can also use Italian basil.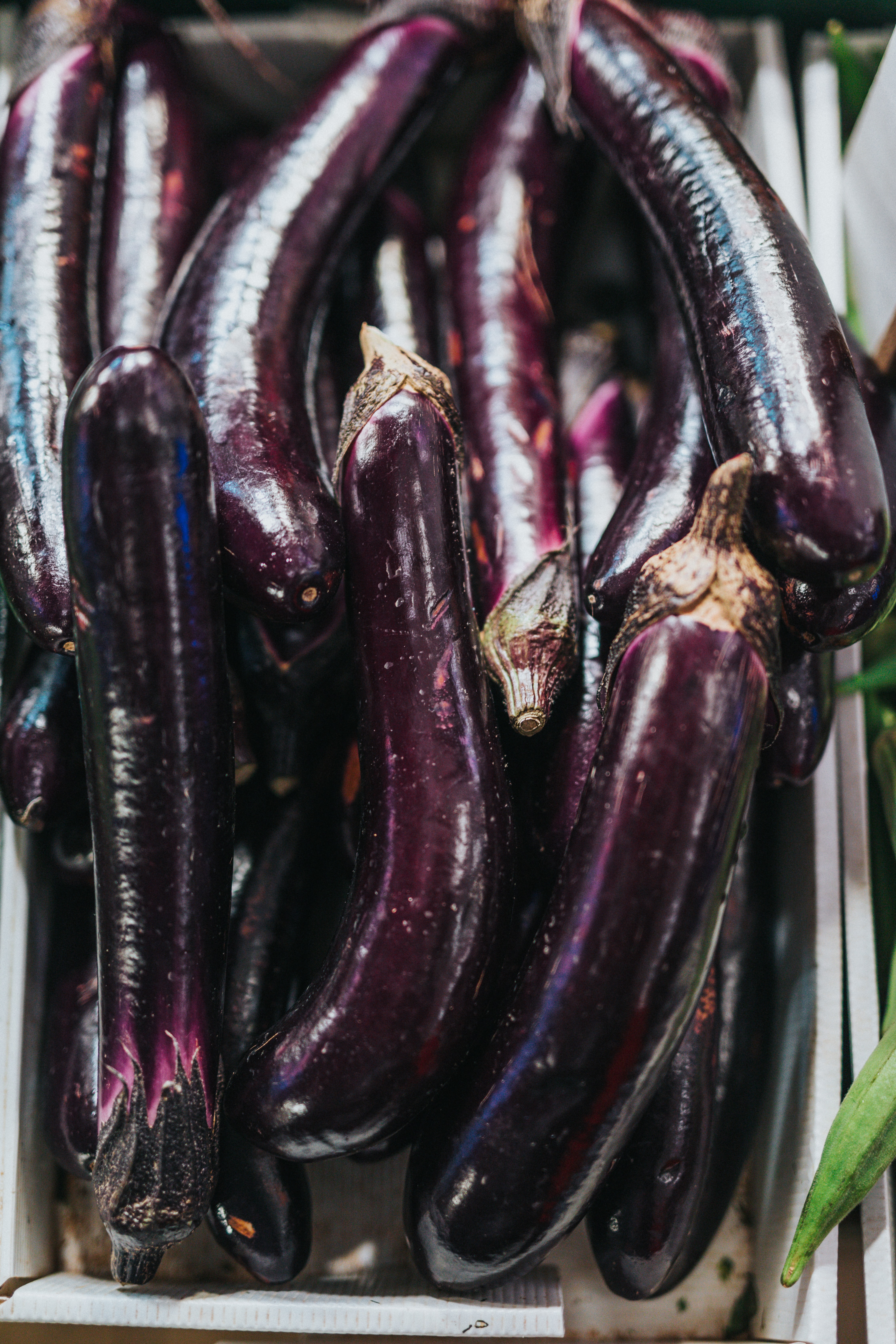 Chinese Eggplant vs. American Eggplant
You can definitely use any type of eggplant you prefer for this recipe. However, I prefer using Chinese eggplants. They are smaller than regular eggplants, but they have thinner skin and fewer seeds. They also cook faster than regular eggplants, so they're perfect for this recipe! If you can't find Chinese eggplant at your local grocery store, try visiting your local Asian market or Indian market instead—they should have them there!
What's the difference between Chinese eggplant and American eggplant? It's not just a matter of which one tastes better—there are actually some pretty important differences in how they're grown, what they look like, and what they're used for.
Chinese eggplants are thinner than American eggplants, and they have thinner skin. The flesh of Chinese eggplants is also white, while the flesh of American eggplants is green.
You can use both types interchangeably, but you might want to peel off some of the skin from an American eggplant since it is thicker and takes longer to cook.
---
Other stir-fry recipes:
Black Pepper Beef Stir-Fry: Tender flank steak stir-fried with black bean garlic sauce!
Beef & Potato Stir-Fry: Shallow-fried or baked potatoes stir-fried with beef and onions!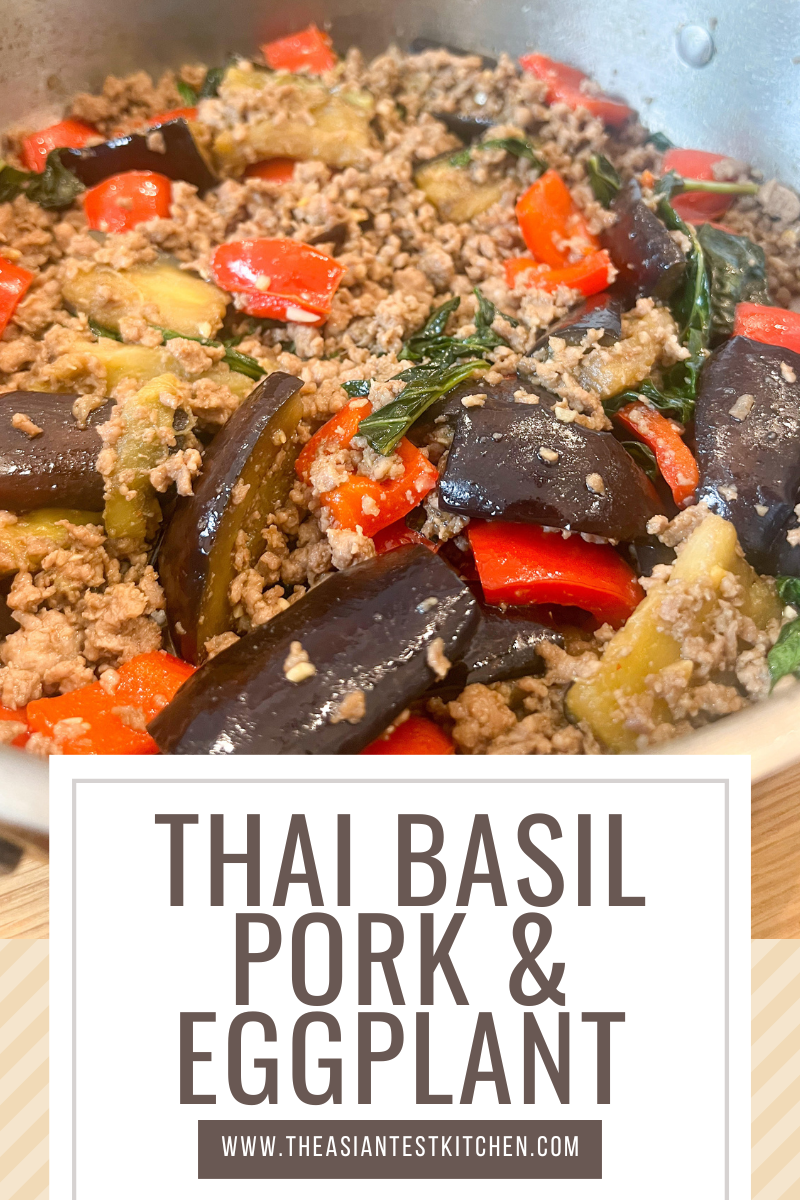 Thai Basil Pork & Eggplant
Description
A delicious meal that highlights Thai flavors, this Thai basil pork and eggplant dish is easy enough for a quick weeknight dinner.
Instructions
Combine ingredients for the sauce in a small bowl and get everything else ready to go for the stir-fry.
Heat pan on medium heat for 1 minute. Add oil and swirl to coat the pan. Add garlic and peppers. Stir and cook for 30 seconds. Try not to inhale because the peppers will make you cough!
Add bell peppers and eggplant with a splash of water. Cook for about 7 minutes.
Push the veggies aside, add more oil to the empty spot, and add ground pork. Break up the pork and then add sauce on top of the pork and veggies. Continue cooking and stirring the pork until it is cooked all the way through. Stir everything together and continue cooking until the vegetables are tender to your liking.
Turn off the heat, add basil, and combine. Serve with rice.
Video