If you want to impress your guests without spending forever in the kitchen, these no-cook Asian-style lobster rolls are for you! This is the first time I tried frozen lobster, and I'm actually impressed. I shouldn't be since I eat frozen shrimp all the time. Hah!
And of course, I couldn't just make any ole lobster roll, I had to add my own twist to it with some Kewpie mayo, ginger, oyster sauce, and crispy shallots.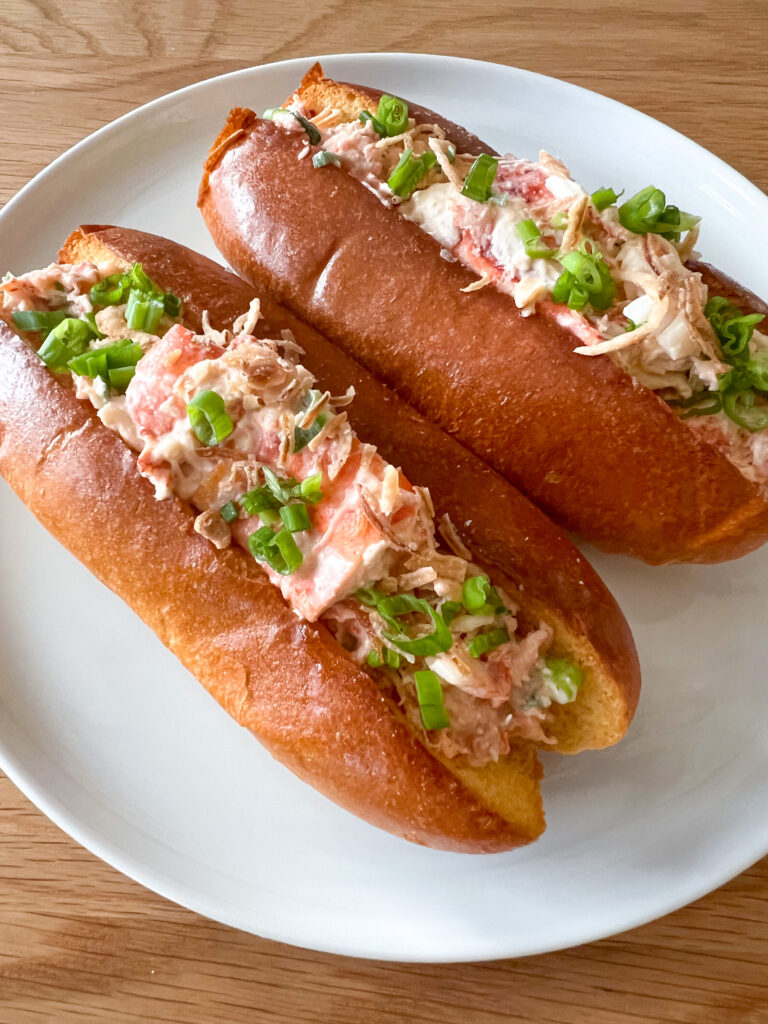 Asian Lobster Roll No-cook
Description
This Asian Lobster Roll NO-COOK recipe takes no time at all. Just make sure to thaw the lobster in the fridge overnight. Mix all the ingredients together. Toast the buns with some butter and garlic salt, fill, and enjoy!!
Ingredients
Sauce:

Buns:

Optional topping: fried shallots (store-bought or homemade)
Instructions
Mix together the ingredients for the sauce, but reserve some green onions for topping. Mix sauce with lobster.
Mix garlic salt with melted butter in a separate bowl. Brush butter onto buns and toast slightly. Don't cook until it's crunchy.
Add the leftover butter to the lobster and mix.
Fill buns with the lobster mixture, top with green onions, and fried shallots (optional).
Video
lobster, roll, no-cook, easy, seafood, fusion recipe, ginger, oyster sauce