Convert your non-veggie-loving family members with this green bean recipe!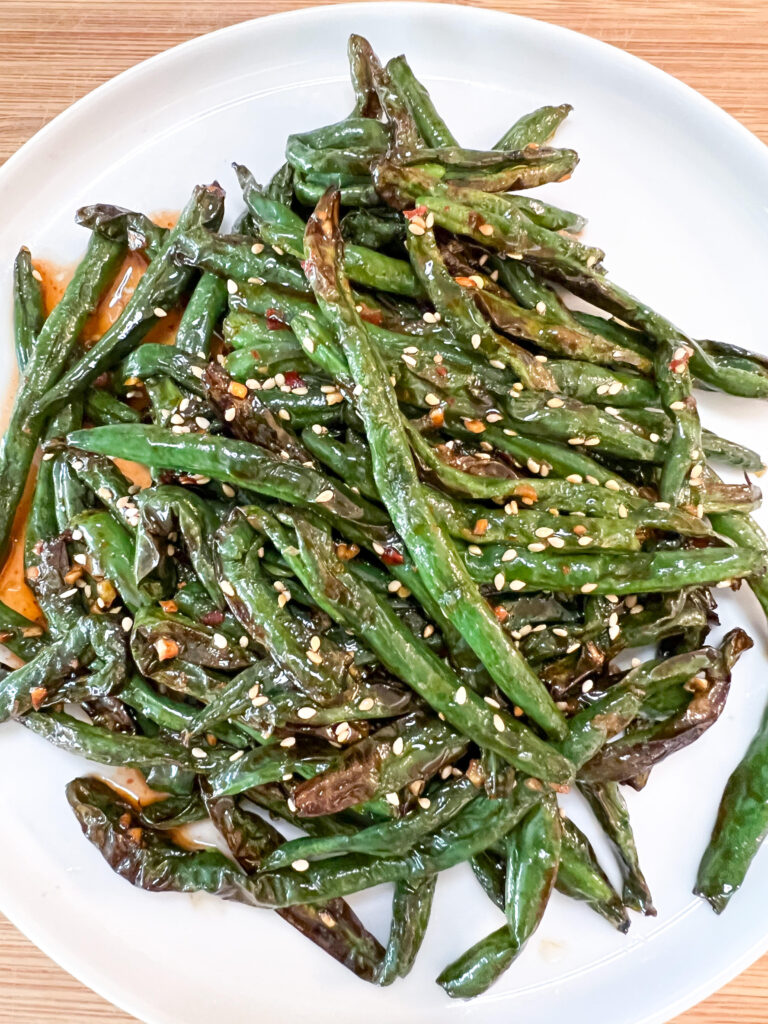 Air-Fried Green Beans w/ Kimchi Hot Honey
Description
This is an easy & delicious recipe that takes 10 minutes in the air-fryer!!! Once it's done cooking, you just toss your green beans in browned butter, an Asian sauce, and then top it with some delicious kimchi hot honey!!!
Ingredients
Sauce

Kimchi hot honey

To serve
Instructions
Add .5 to 1 tbsp neutral oil to green beans in the air fryer basket, mix with non-metal utensils
Air fry for 10 minutes @ 390 degrees, shaking halfway to cook evenly. 10 minutes total will result in crunchy beans. For softer beans, cook for another 2-3 minutes.
Mix ingredients for the sauce together
When green beans are halfway done, start browning butter in a pan on medium-low heat
Add garlic once the butter starts to brown & cook for one minute
Turn off heat. Add green beans, sauce, and toss
Plate green beans, add hot honey, sesame seeds, lime/lemon juice, and serve with white rice to soak in all the sauce
Video
Notes
If you are using the 10 qt dual basket air-fryer from Ninja Kitchen, you can cook 1 lb in each basket!
green beans, air-fried, air-fryer, ninja, side dishes, vegetables, holiday recipe, easy sides