Pork Vermicelli Bowl (bun thit nuong) is a vibrant dish that consists of rice noodles, fresh vegetables, and sweet and savory pork. The freshness of the vegetables gives a nice contrast to the sweet and savory pork, and everything is brought together with noodles and delicious nuoc mam sauce.
This is everything I want in one bowl! Sometimes crispy egg rolls are also served with this dish! I often order this dish at restaurants, but it has to be at a specific restaurant because I can be pretty picky with my pork vermicelli bowl. It's one of my favorites, so it has to be super flavorful, sweet, savory, and moist! If you follow this recipe, you can have one of my favorites in your very own home!! But then you'll have high expectations when you eat it outside of your home. 🙂 Below you'll see photos of the sauces in the recipe: fish sauce, dark soy sauce, and oyster sauce.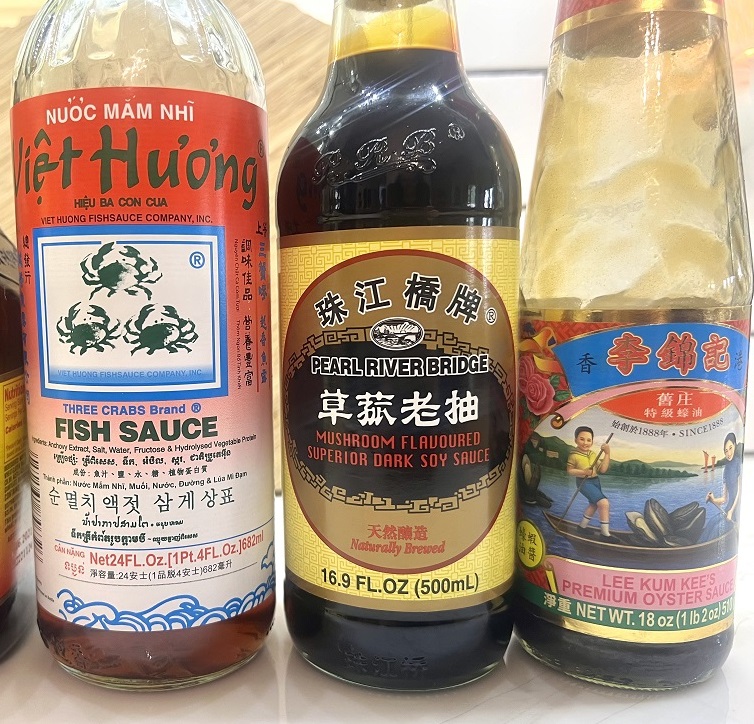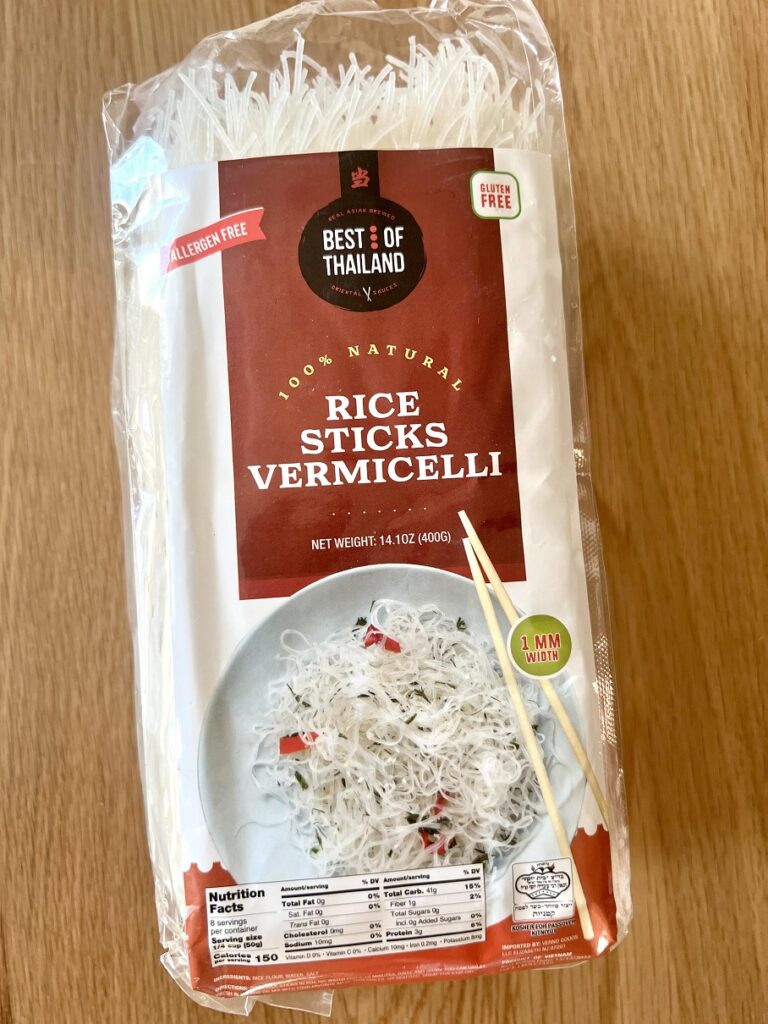 For the vermicelli noodles, you want to look for the ones with just rice flour. The vermicelli with mung bean is translucent and is not the one you want for this dish. You can purchase the vermicelli noodles you see above here. To prevent them from clumping together, after you boil them, rinse with cold water, and then rinse again under hot water.
This dish is typically also served with pickled veggies, cucumbers, green lettuce, bean sprouts, mint, cilantro, and nuoc mam sauce.
Lastly, you can use the same pork to make a Vietnamese sandwich called banh mi.
---
---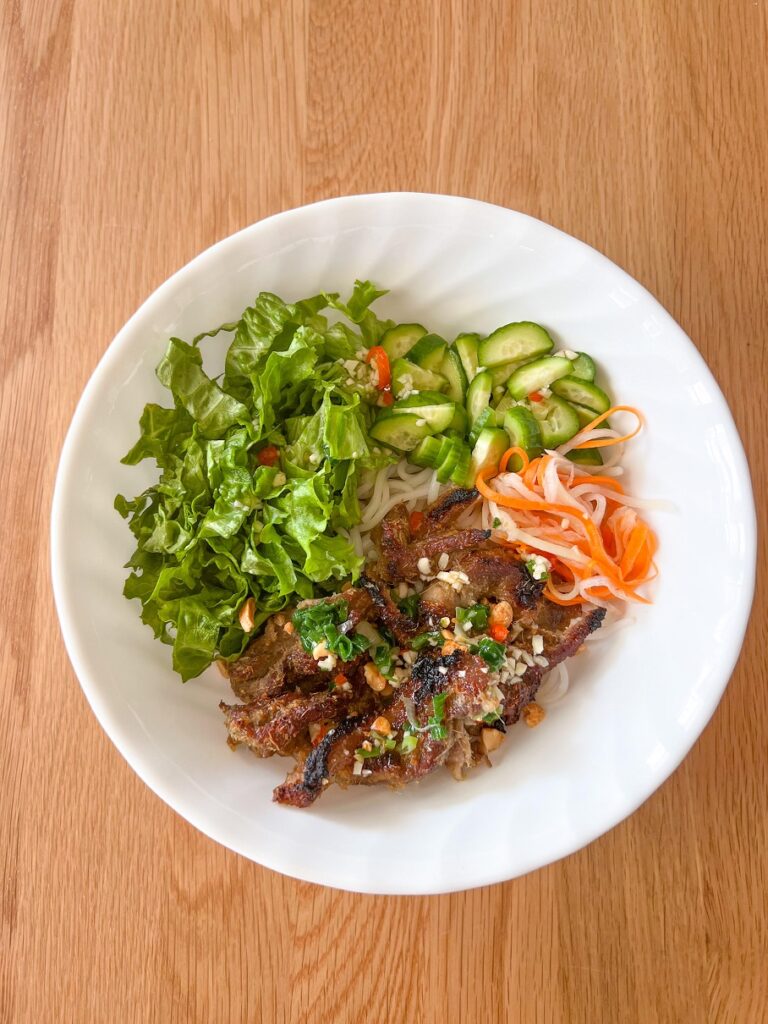 Pork Vermicelli Bowl
Description
Sweet and savory pork served with vermicelli noodles and fresh vegetables are swimming in delicious nuoc mam sauce.
Ingredients
Marinade

To serve

Optional green onions + oil
Instructions
Throw all marinade ingredients into a blender and blend until smooth. You can also chop and mix everything by hand.
Mix the marinade with the sliced pork and let it sit for 30 minutes while you prepare your noodles and vegetables. Pre-heat your oven to 350F.
 If you want to prepare the green onion oil, heat pan on medium-low heat, add oil, add green onions, and a pinch of salt. Stir and cook for 30 seconds. Remove from the pan. You can also mix everything together and heat in the microwave for 20 seconds. 
Line a sheet tray with foil. Place a rack on the tray and spray with oil. Place the pork pieces on the rack. 
Place tray on second to top tray in the oven and bake for 9 minutes. 
Turn the oven to broil (550F) and cook for about 6 minutes or until charred. Keep an eye on the pork as your oven temp might be different.
Prepare your bowls. Place vermicelli noodles into a bowl, add cucumbers, lettuce, herbs, pickled veggies, and then add pork. Add green onion oil and chopped peanuts on top of the pork. Pour nuoc mam sauce on top of everything. 
Video
bun thit nuong, vermicelli bowl, pork vermicelli bowl, vietnamese grilled pork, lemongrass pork