If you love garlic bread and ginger scallion, then you must try this combo! I had leftover dinner rolls, so I slathered some melted butter with garlic, ginger, and scallions to make this delicious dish.
It would also be a unique and yummy dish to bring to your next potluck. It takes no time at all!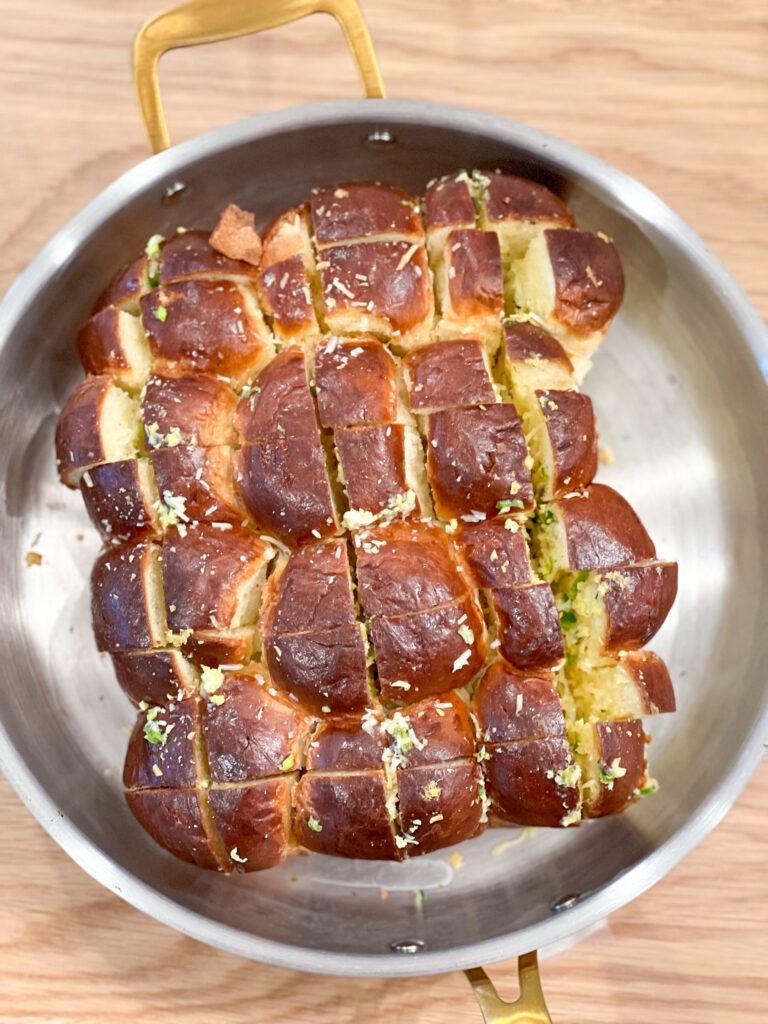 Pull-Apart Ginger + Garlic Bread
Description
Try this buttery gingery garlicky bread for your next get-together! It's a fun and unique twist to your regular garlic bread and fun to pull apart and eat.

All you need is a package of dinner rolls and a few staple ingredients, and you're all set.
Instructions
Pre-heat oven to 350 degrees
Cut your rolls into quarters but don't cut all the way to the bottom, so they stay in one big piece
Mix together ginger, garlic, green onion, salts, and melted butter. Place rolls into an oven-safe pan. Spread it evenly in between the slits. Sprinkle cheese in between the slits as well.
Cover with lid or foil. Bake for 15 minutes. Uncover and bake for 5 minutes or until cheese has melted.
ginger, garlic bread, asian fusion, dinner rolls, potluck recipe, side dish, easy recipe, pull-apart bread